Reny Picot cheeses have won three silver and four bronze medals in this prestigious international contest.  
The World Cheese Awards 2018 has again recognised the superb quality of Reny Picot products, awarding them three silver and four bronze medals. This consolidates our position as one of Spain's most successful cheese producers internationally.
The internationally renowned competition is held annually in Bergen, on the west coast of Norway. This year's event saw a record-breaking 3472 cheeses from 41 countries line up to be judged by the world's finest noses and palates. The panel of 230 experts comprised wholesale buyers, technicians, caterers, specialised journalists and food connoisseurs from all over the world.
Silver Medallists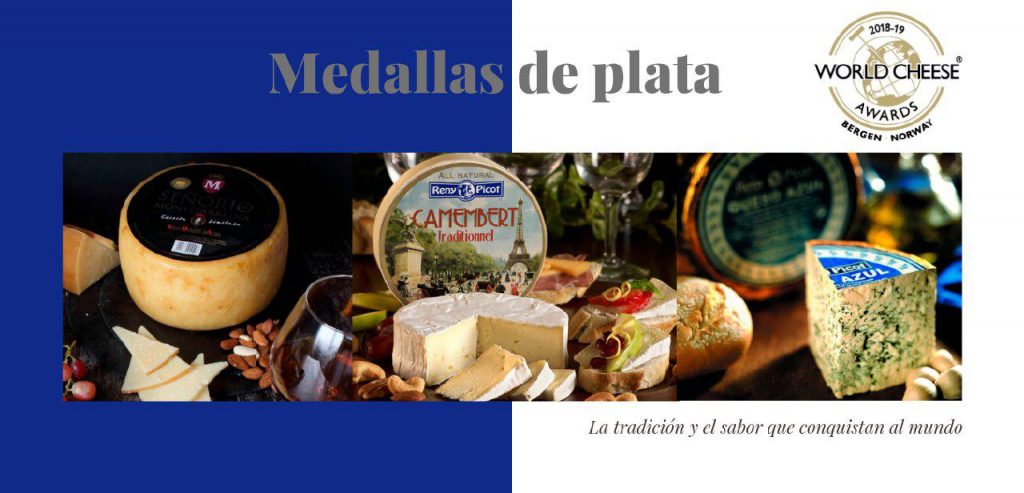 A silver medal goes to our Señorío de Montelarreina Gran Duque de Alba, one of our biggest award-winners on the international stage. This exceptional cheese results from the combination of high quality produce, our Señorío de Montelarreina Gran Reserva and the Jerez Brandy Gran Duque de Alba Gran Reserva, which affords it a unique and delightful aroma.
Another of our most celebrated cheeses, Reny Picot Queso Azul (Blue Cheese), wins a silver medal, and for the second year running at the World Cheese Awards. With its unique, intense flavour and smooth texture, this cheese is always a favourite with judges and consumers.
Our third silver winner is Camembert Traditionnel, produced by our U.S. subsidiary Old Europe Cheese. As on so many occasions, this product's fruity flavour and smooth, creamy texture have again won over the judges.
Bronze Medallists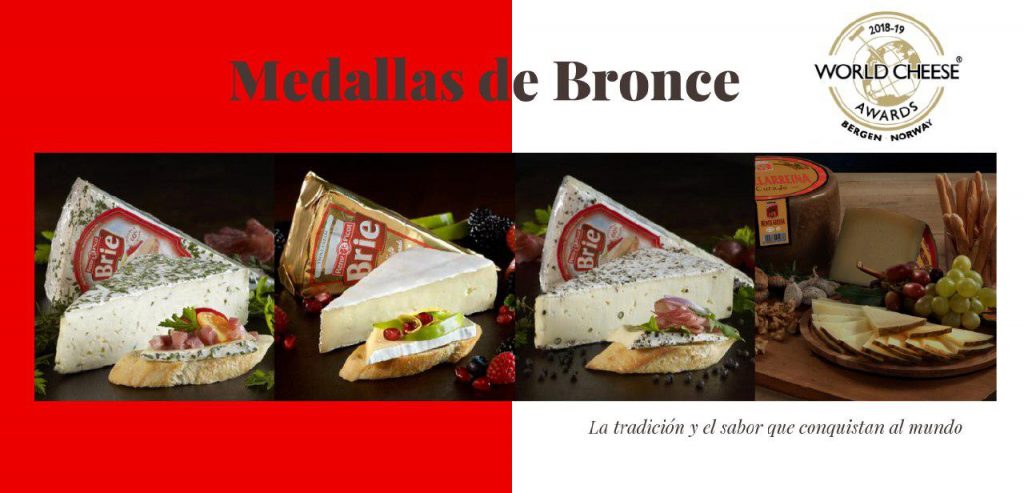 Montelarreina Curado wins a bronze medal. Made with a mix of cow, goat and sheep's milk, this product's original flavour, aroma and unmistakable texture ensure it is highly appreciated among cheese experts and consumers alike.
Three more bronze medals go to three Brie cheeses produced by our U.S. subsidiary Old Europe Cheese. These are Brie Triple Cream, Brie Pimienta (Pepper), and Brie Finas Hierbas (Fine Herbs). These excellent products achieve a perfect balance between the traditional flavour of Brie and their distinctive seasonings.
Once again, we at Reny Picot are justifiably proud of our achievements. We are enormously grateful for this recognition of our hard work and dedication in offering products of the very highest quality.