The Gourmets de France panel of judges, all well-known French chefs, were thoroughly impressed by Chèvrefour goats cheese, part of the Chèvrefeuille range produced in France, giving it a score of 4.8 out of 5 for quality, flavour and texture. To date, this panel of demanding experts has not awarded any other cheese more highly than Chévrefour.
Gourmets de France examines various products from different French regions. They test and evaluate the characteristics and award a score of up to five points. One of the judges also suggests a recipe made with the product and a wine to accompany it. For the Chèvrefour cheese, Chef Anthony Polge proposed roasted escalope with truffle and goat's cheese crocantis, peppered artichoke and smoked cheese sauce. For the wine, the chef selected a white from the Loire region, a 2016 Domaine Sancerre La Gemière.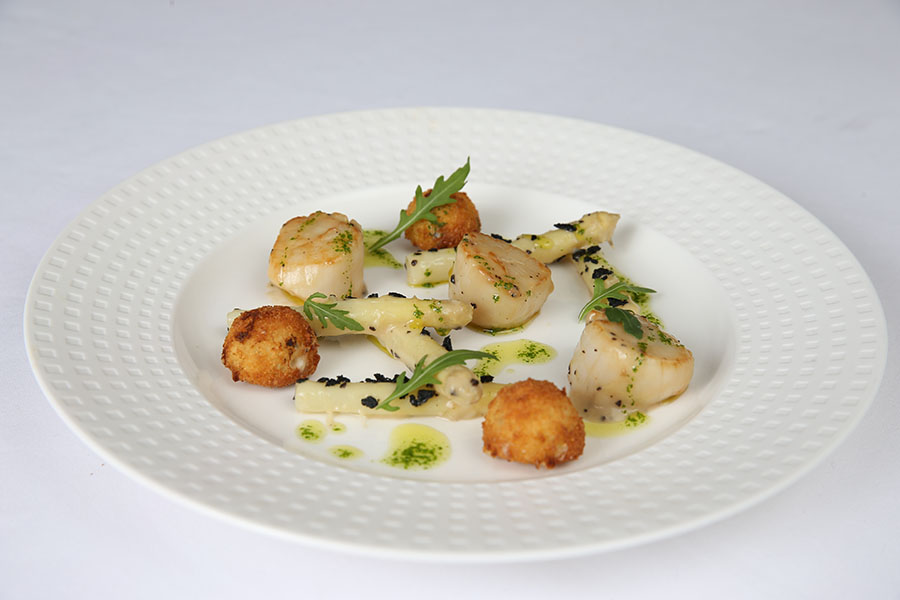 The Judges' Evaluation
The Gourmet de France judges found  Chèvrefour to be excellent in all its forms, from melted to spreadable. According to Chef Oliver Brulard, "We were delighted by the texture. It's a very good idea, and one that hasn't been seen before. It's intelligent! It smells good, and has great texture and taste. It's really very good. The makers have worked on every step of production to obtain this level of quality." Chef Johan Leclerre expressed his surprise in finding "something so perfectly mastered'. He added, "The flavour of the goats' cheese itself is excellent." Chef Didier Lasserre said that its "balance of flavours is very interesting. It's quite amazing."
For Reny Picot it is an honour that such prestigious, world-renowned professionals of French cuisine should find our cheese to be excellent. And so we receive further recognition for the quality of our cheeses.