The Reny Picot stand has received more than 120 visitors from around 40 countries, with a high turnout of visitors from Persian Gulf countries.
If one thing has stood out during the latest edition of the most important Food and Hospitality fair in the Middle East it is the commercial emphasis of the show. This has been good news for the businesses that have participated in this edition, Reny Picot among them, who have been privileged to meet high calibre representatives with real buying power within their organisations. It has been a great opportunity to make valuable professional contacts from a broad geographical spectrum.
This opportunity, boosted by the excellent location of our stand in the Pavilion organised by ICEX, has allowed us to promote our Reny Picot products to more than 80,000 visitors during the five days of this unmissable event.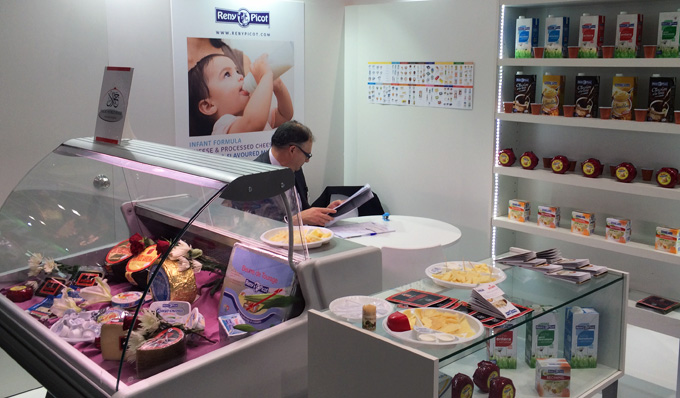 Between commercial meetings, professional contacts and product tastings, Reny Picot has seen recognition for the quality of its new launches, such as its goats' cheese and designation of origin (DO) products, which have received not just a few compliments at our stand, including special interest from people of the Persian Gulf. This has allowed us to identify niche markets for future consideration, with an eye on a sector of the world with strong economic growth and an increasing demand for high quality food.
But it's not only cheeses like Señorío de Montelarreina and Señorío de Castilla D.O that have captured the attention of visitors to Gulfood 2015, but also other specialities of ours such as blue cheeses and Reny Picot spreadable cheese, which have also been noted for their quality and flavour. Desserts such as vanilla custard and 'chocolate a la taza' have allowed us to sweeten up our visitors, and Reny Picot UHT milk and our wide range of butters have received high praise for their quality, making a positive impact in categories where the competition is increasingly tough.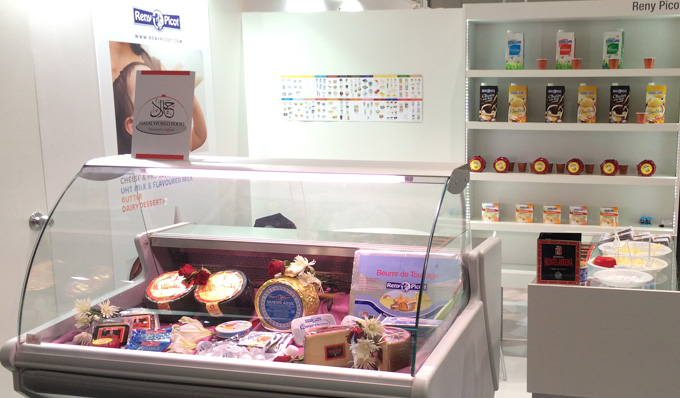 This latest event has thus met the expectations of both visitors and exhibitors, for the latter being one of the highest rated events: 92% of us gave it an evaluation between good and excellent, noting especially the size of the show, which has allowed the businesses to receive a high number of representatives of large, international distributors.