Reny Picot becomes the first Spanish dairy company to produce infant formula for the Chinese market
On 25 October, Reny Picot had the honour of signing an agreement with the Chinese to produce and distribute our infant milk power in China. The product is marketed and known in the international market under the name Analac.
The signing took place at our Austrian subsidiary. The event was attended by our President, Francisco Rodriguez, the Chinese Ambassador to Spain, Lyu Fan, together with Economic and Commercial Advisor, Wang Yingqi, as well as representatives of the two distribution giants Europasia and Zhongrui, who will handle export and importation of the product. Among other dignitaries in attendance were Javier Fernández, President of the principality of Asturias, Fernando José Burgaz, Director General of the Ministry of Agriculture Food Industries, and Dmitri Barua, representative of the Spanish Office of the European Commission.
Our passion for the production of infant formula and the development of new formulas for improvement has convinced the Chinese market to trust our product and company to feed the youngest sector of its population.
Reny Picot is proud to be the first dairy producer to be approved by the Chinese government to supply infant formula to China, particularly because Chinese quality regulations are considered to be the most demanding in the world. Business will begin as of 1st January 2018, according to the agreement.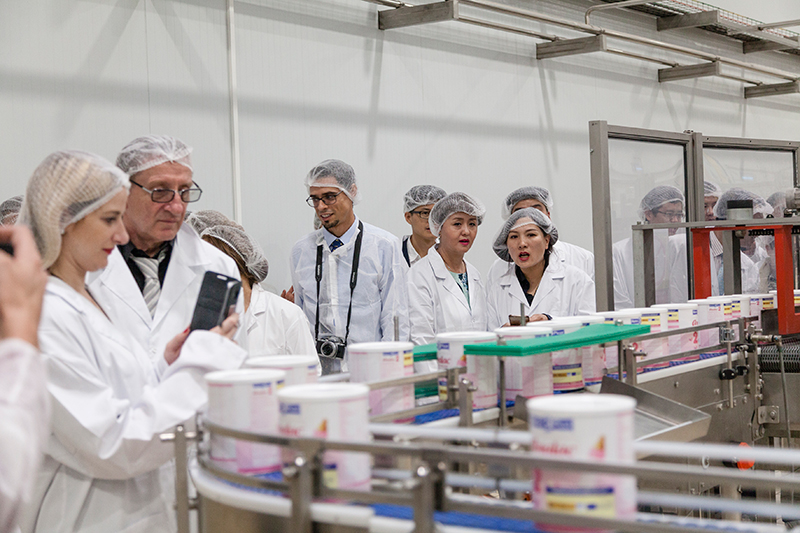 China is one of the biggest markets for infant formula, as pointed out by Chinese ambassador to Spain, Lyu Fan: "Every year, China needs to consume some 600,000 tons of infant milk formula."
President of Asturias, Javier Fernández, said that ILAS "is currently the only Spanish company, and more precisely, the only Asturian company approved by the Popular Republic government to produce infant formula," and that this agreement will "boost its capacity for supply and exportation of this food, whose consumption is increasing remarkably."
Mr. Fernández pointed out that the distinctive feature of Spanish companies gaining them approval from the Chinese "can only be that which is demonstrated by ILAS in this deal: the quality."
President of our dairy group, Francisco Rodríguez, assured that "it is our firm intention to live up to this trust in a working relationship in which responsibility and enthusiasm are always present".
"We believe we have agreements with responsible and solid companies that can facilitate our constant growth in the country."
In addition, he specified that "we are less concerned about volume than about doing everything correctly and without haste. An error in China would not so easily be solved."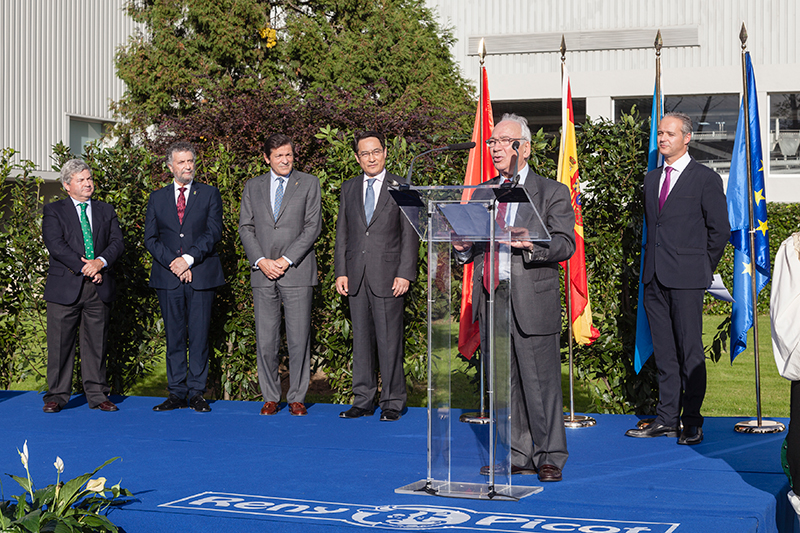 And it is true that at Reny Picot, we like to do things well, maintaining close contact with consumers to learn the consumer needs first hand.
This good news is made possible by the daily efforts of our team of professionals, whose continued hard work and dedication in our production plants ensure that our products are favoured in both national and international markets.